On October 1, 2019, Vatel Hanoi (Foreign Trade University) held a Global Networking Event with foreign partners. In line with the trend of globalization, Foreign Trade University has always opened the door to welcome global partners, expanding cooperation to develop international standardized programs, bringing opportunities and choices for the students. Up to now, the university has implemented training cooperation activities with many prestigious partners around the world.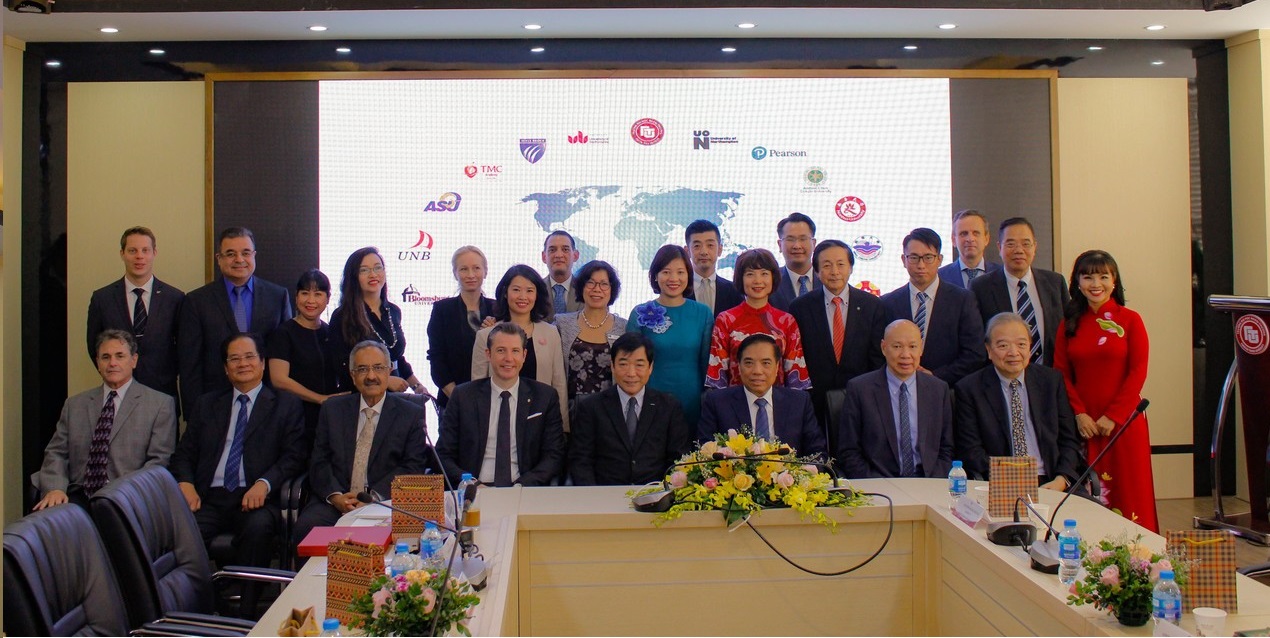 The University Board taking photos with partners in the Global Networking Event
The event had the honor to welcome representatives of International Hospitality Management School Vatel (France), the University of Bedfordshire, the University of Northampton (UK), Nam Hoa University, Minh Chuan University (Taiwan), Aomori Chuo Gakuin University, Hyogo University (Japan), TMC Academy (Singapore), Angelo State University (USA), the University of New Brunswick (Canada).
The ceremony also welcomed managers of the leading 5-star hotels in Vietnam: Sofitel Legend Metropole Hanoi, InterContinental Hanoi Landmark72, Pan Pacific Hanoi, JW Marriott Hotel Hanoi.
Assoc.Prof.Dr. Bui Anh Tuan, President of Foreign Trade University and Assoc.Prof.Dr. Ho Thuy Ngoc, Dean of the Faculty of the International Education welcomed the partners
On this occasion, the university organized a MOU and Cooperation Agreement Signing Ceremony with new partners, under the witness of the university board and other partners.
The year 2019 marks an important milestone in international cooperation activities when the University cooperates with Vatel School (France) to implement the International Hotel Management Program. In order to ensure students having internationally standardized learning and practice environment, the University has connected with the top 5-star hotels to sign MOUs, including Sofitel Legend Metropole Hanoi, InterContinental Landmark72 Hanoi, JW Marriott Hotel Hanoi, and Pan Pacific Hanoi.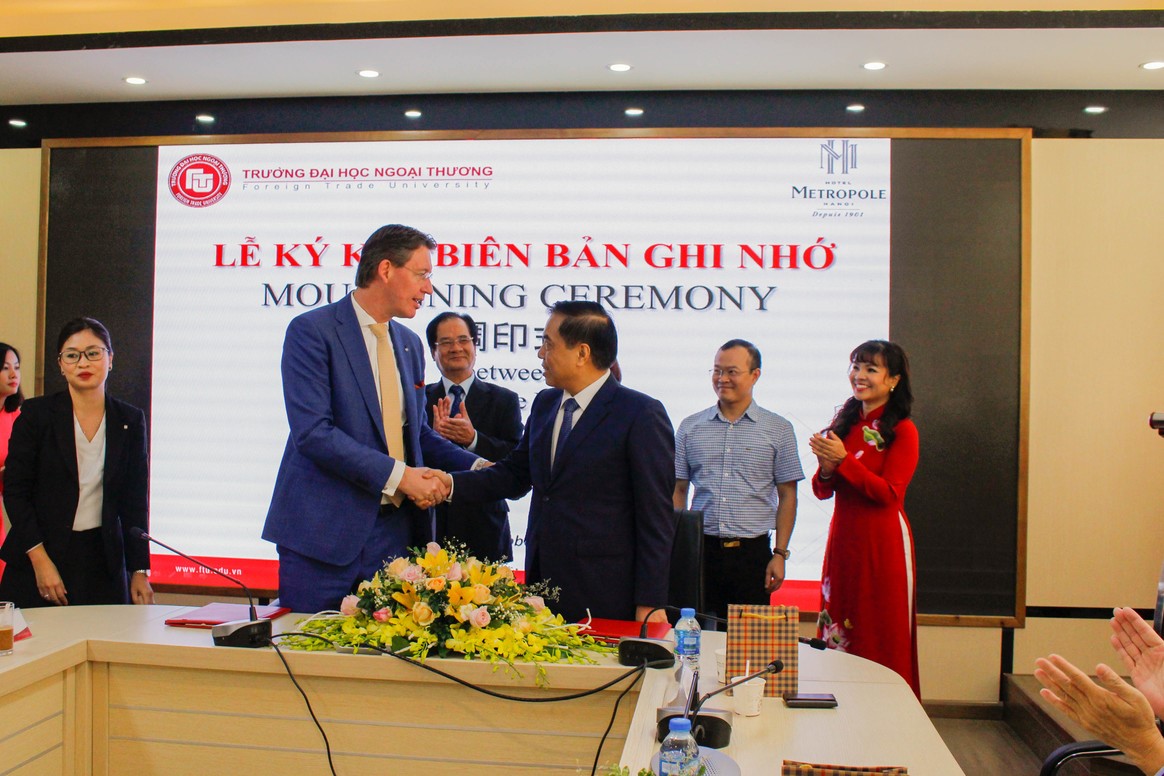 MOU Signing with Sofitel Legend Metropole Hanoi Hotel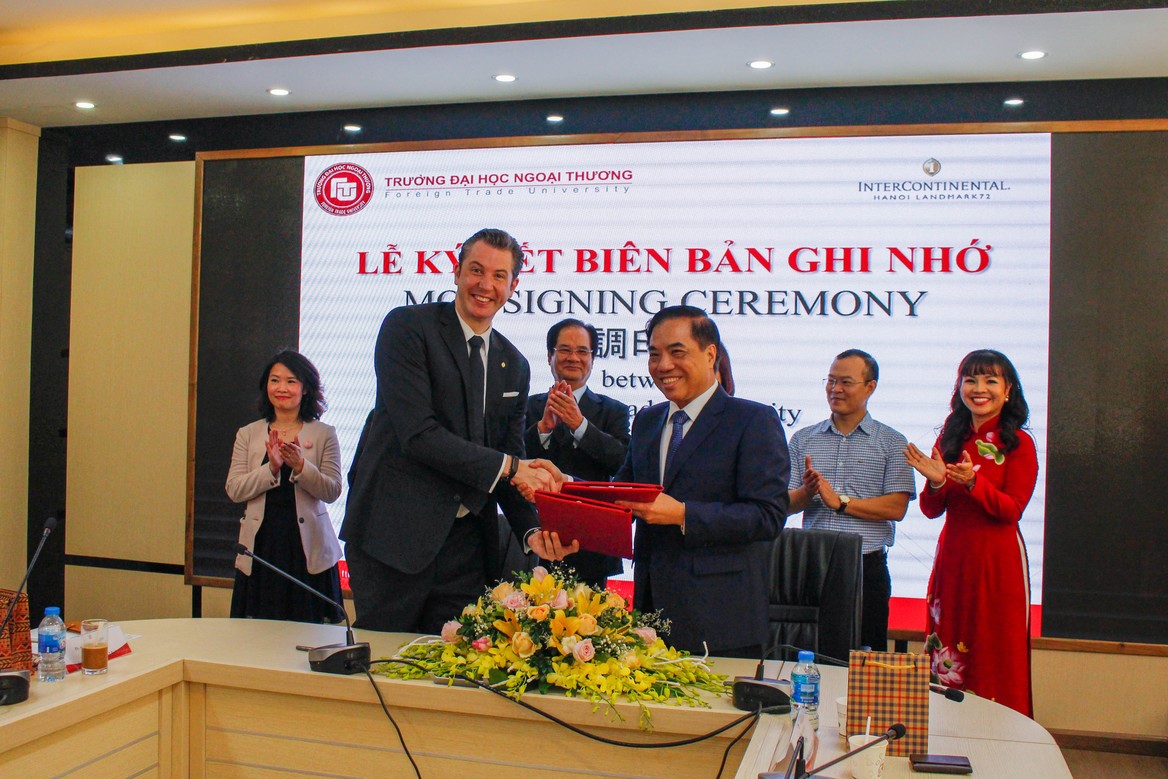 MOU Signing with InterContinental Landmark72 Hanoi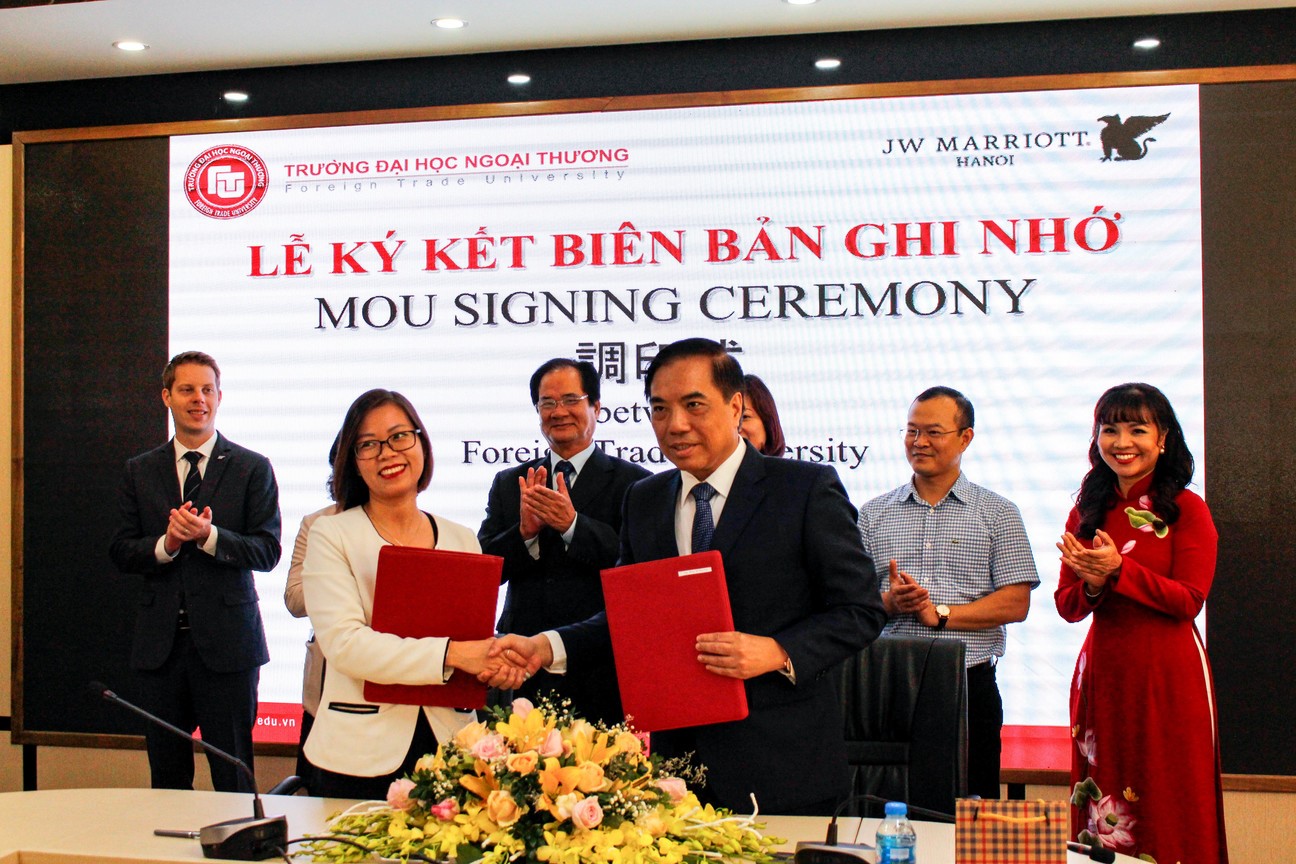 MOU Signing with JW Marriott Hotel Hanoi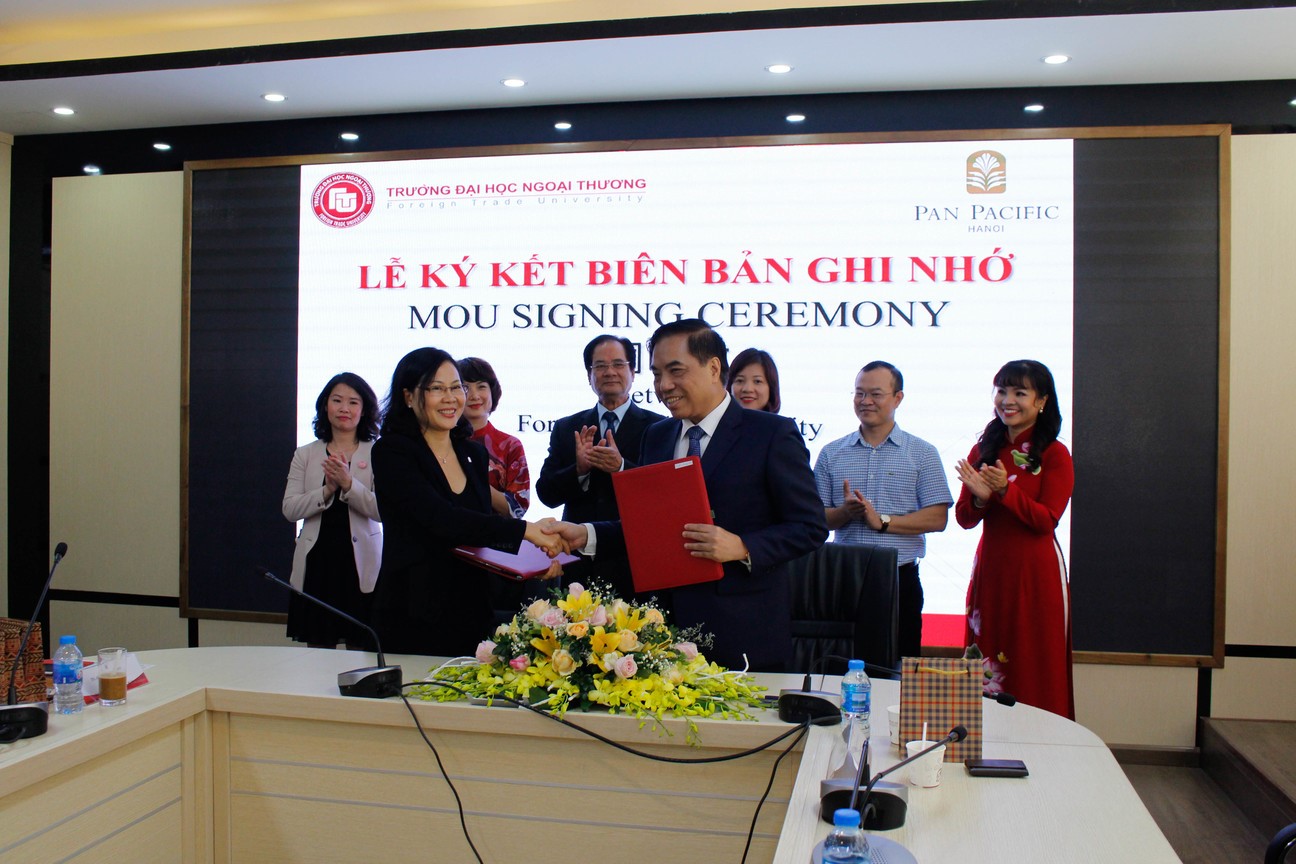 MOU Signing with Pan Pacific Hanoi Hotel
In addition, at this ceremony, Foreign Trade University signed a cooperation agreement with Hyogo University (Japan), which will create many opportunities for bilateral cooperation in student/ lecturer exchanges, and scientific co-researches.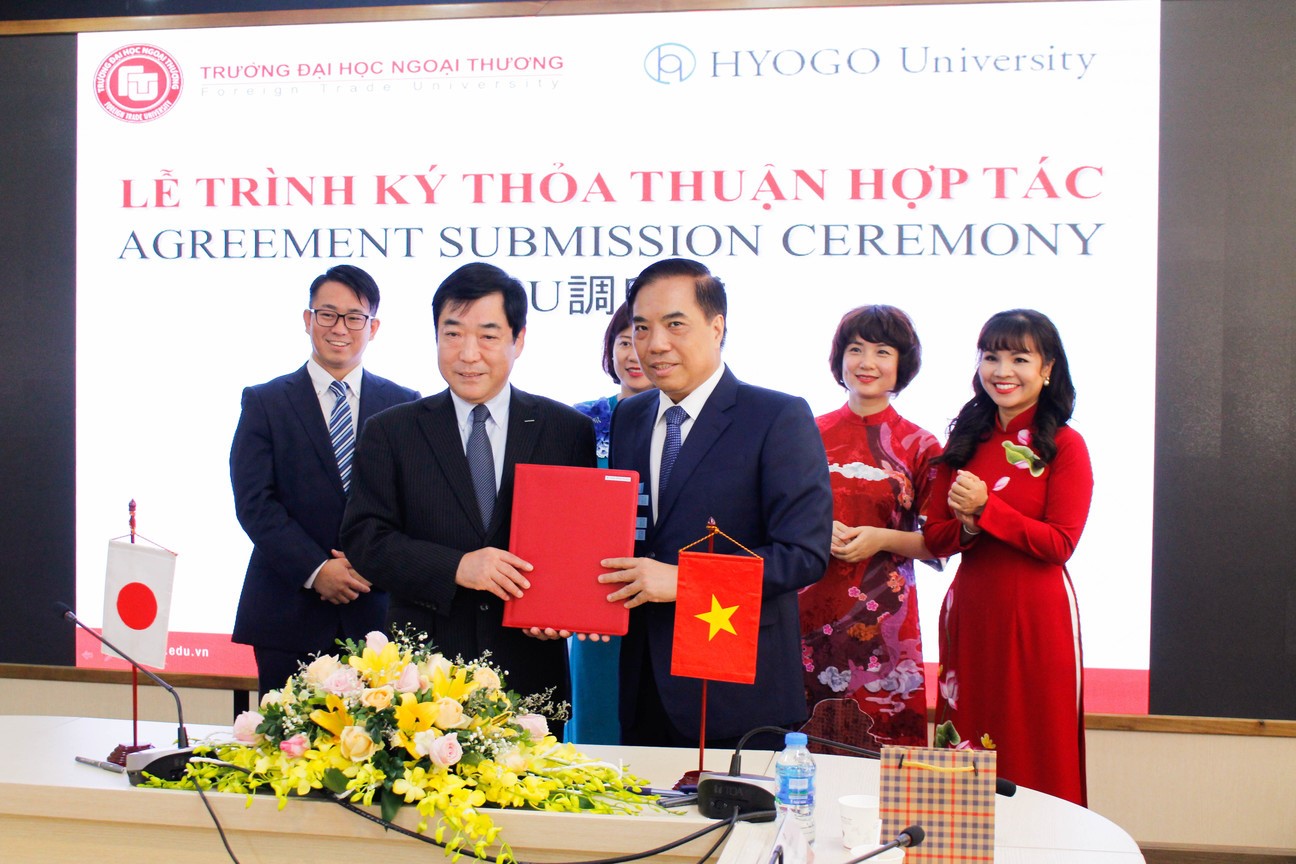 Cooperation Agreement Signing with Hyogo University (Japan)
The Global Networking Event was successfully organized with full of memorable memories.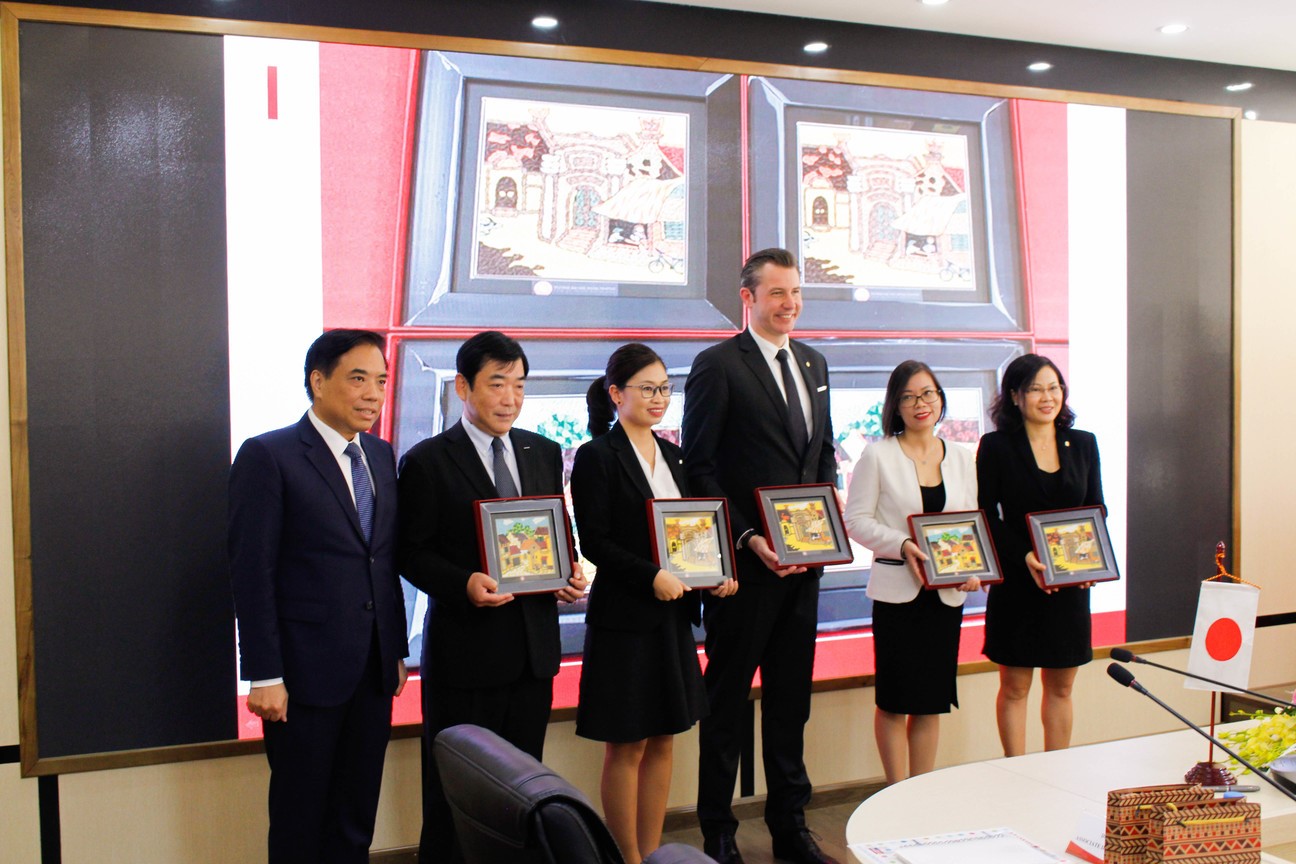 Foreign Trade University offers souvenirs to new partners
Some other photos of the ceremony: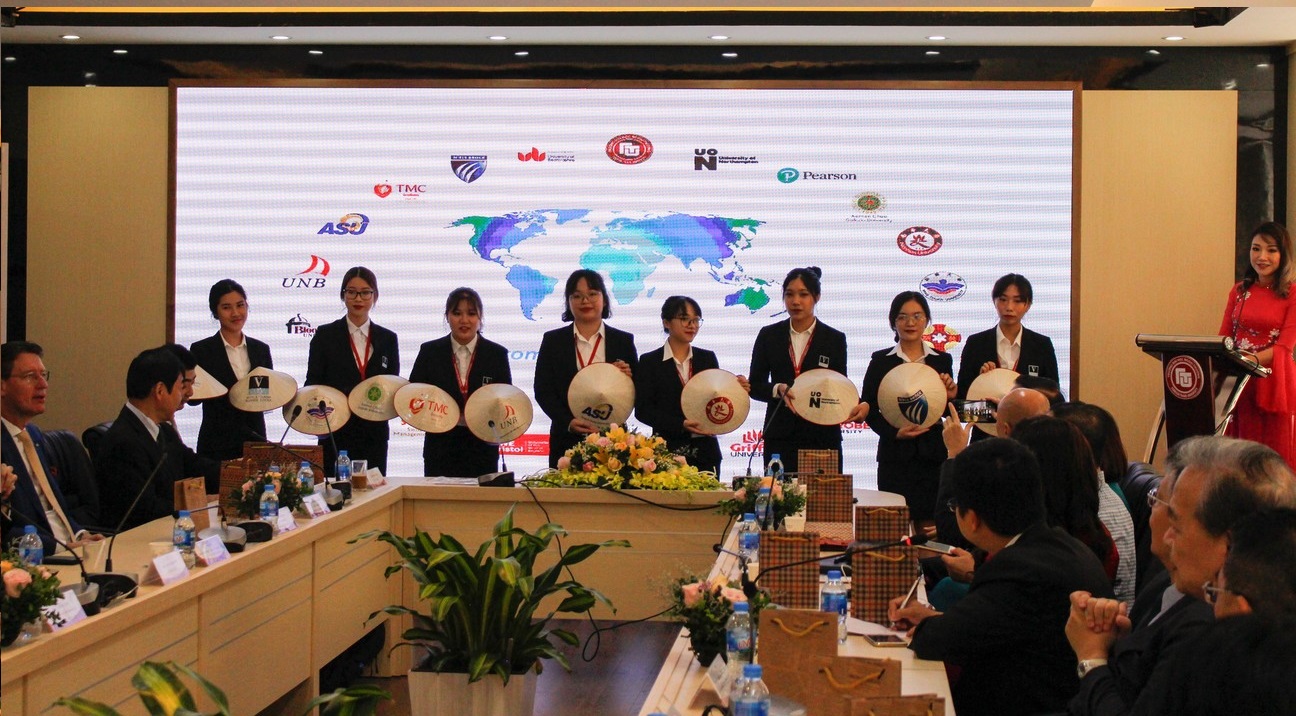 Freshmen of FTU-Vatel International Hotel Management Program introduced unique home-made gifts to partners