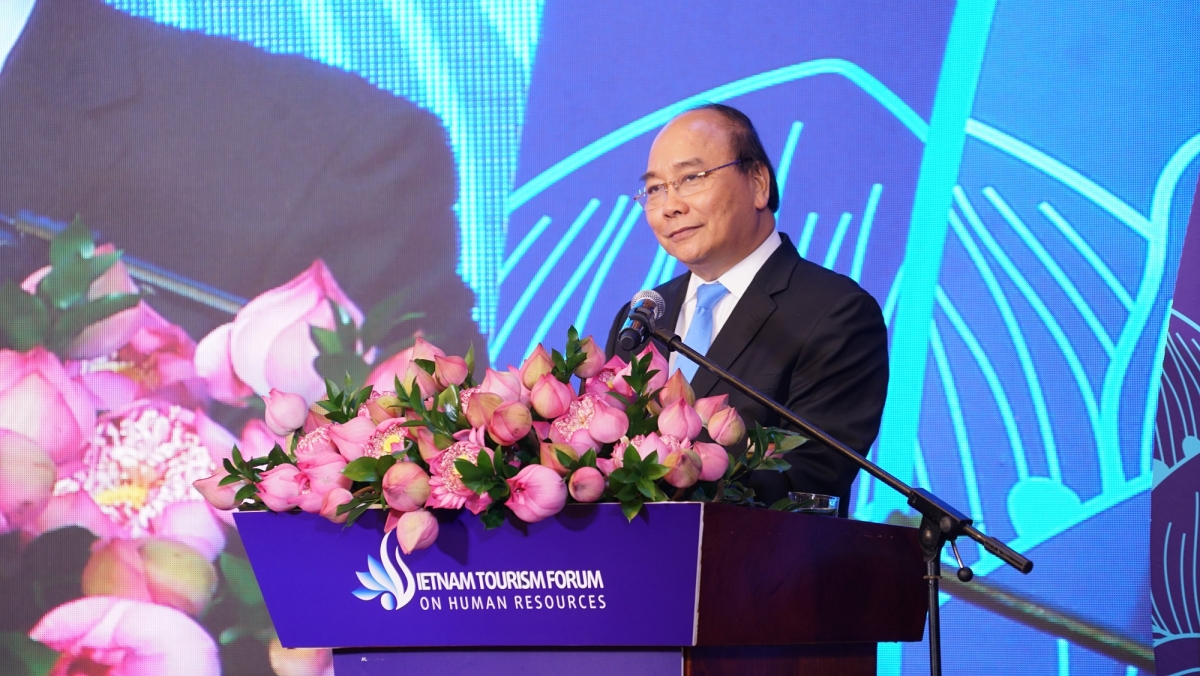 Prime Minister Nguyen Xuan Phuc
The forum attracted more than 300 delegates who are leaders of central governments, officers of relevant ministries, board, and provincial department of tourism, as well as leading experts from governmental agencies, businesses, local and international universities, colleges, training institutions, press and media.
The objective of the 2019 Forum is to create an opportunity for government offices, agencies, businesses and training institutes to meet, exchange and identify solutions to develop the quality of human resource training for Vietnamese Tourism industry. From the situation analysis, comprehensive evaluation and the demand of high-quality human resources, together with lessons learned from experiences of domestic and foreign tourism training institutions, the forum expects to draw a proposal to relevant Ministries, departments and people committee of HCMC on the human resources and innovation of human resource training in tourism.
Topics for discussion at the 2019 Forum revolve around three main topics:
- Training to meet the needs of businesses on tourism personnel where Vatel representative Mr. Benjamin Garcia was invited to share the success story of Vatel
- Effective application of new technologies in training human resources in tourism;
- Forming the policies in tourism human resource development.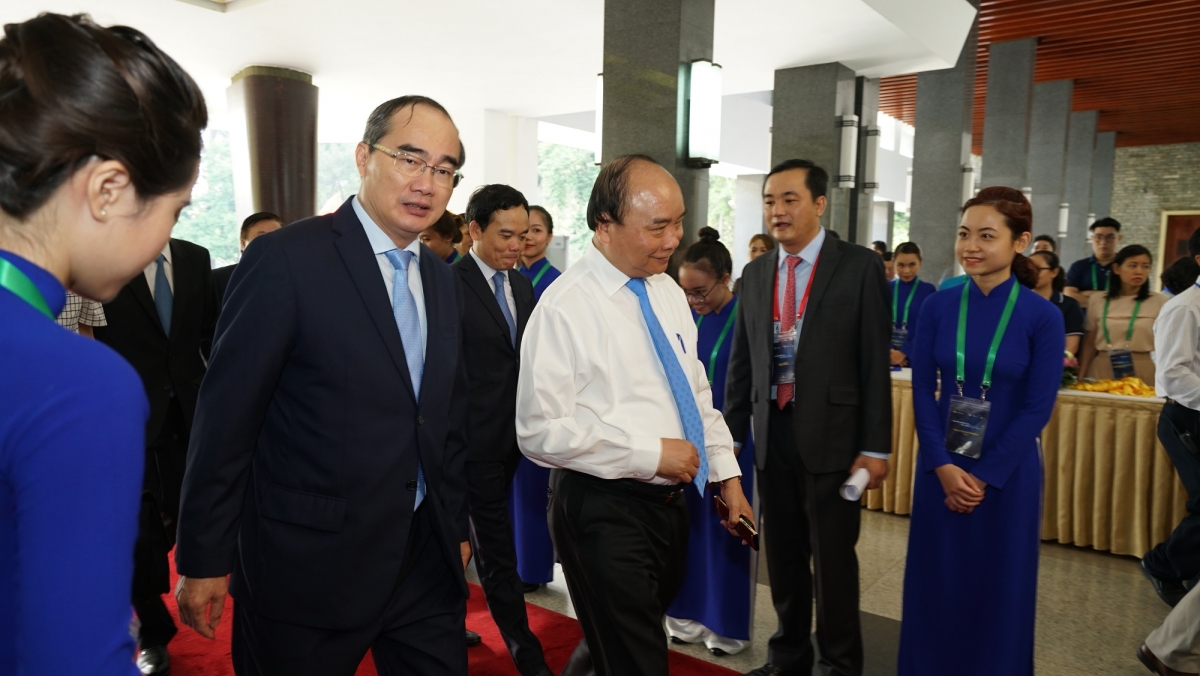 Prime Minister Nguyen Xuan Phuc and HCMC and Prof.Dr. Nguyen Thien Nhan Chairman of the HCM City People's Committee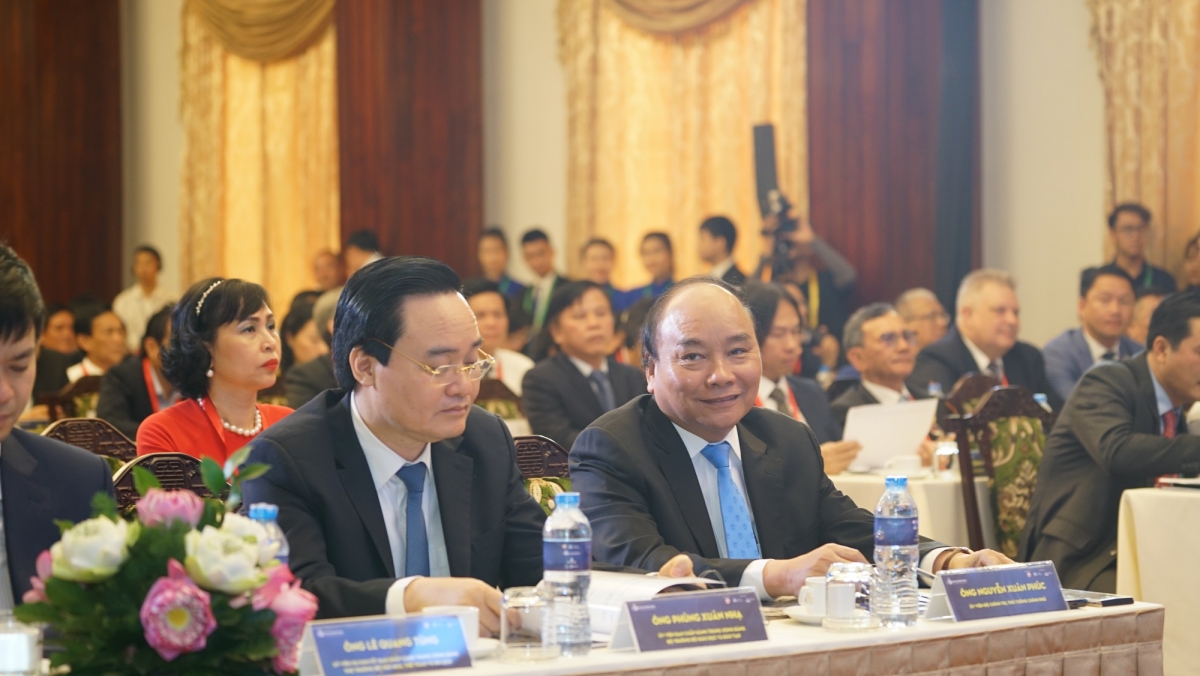 Prime Minister Nguyen Xuan Phuc and HCMC and Ministry of Education and Training Phung Xuan Nha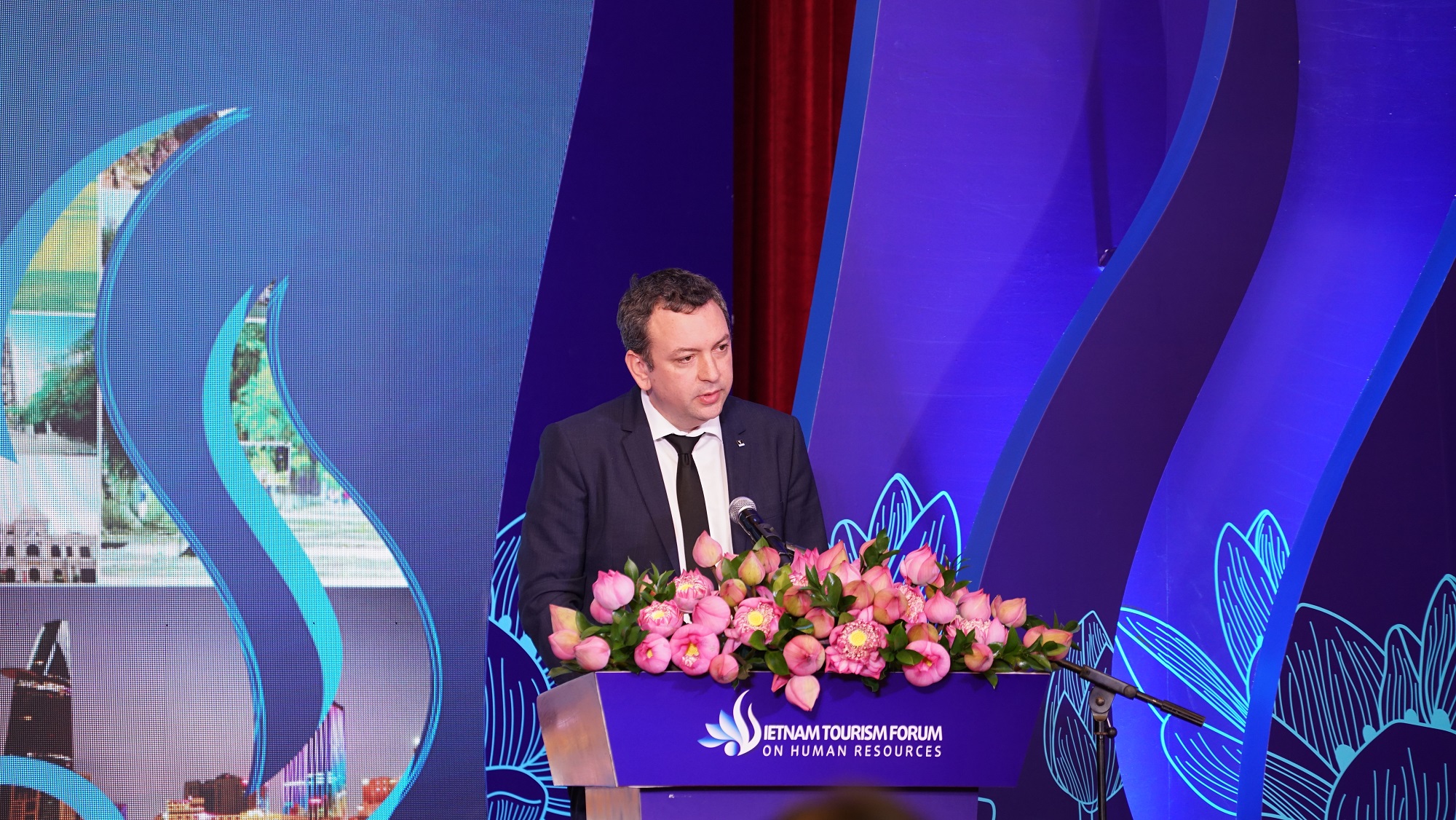 Academic Group Director Mr. Benjamin Garcia is sharing the success story of Vatel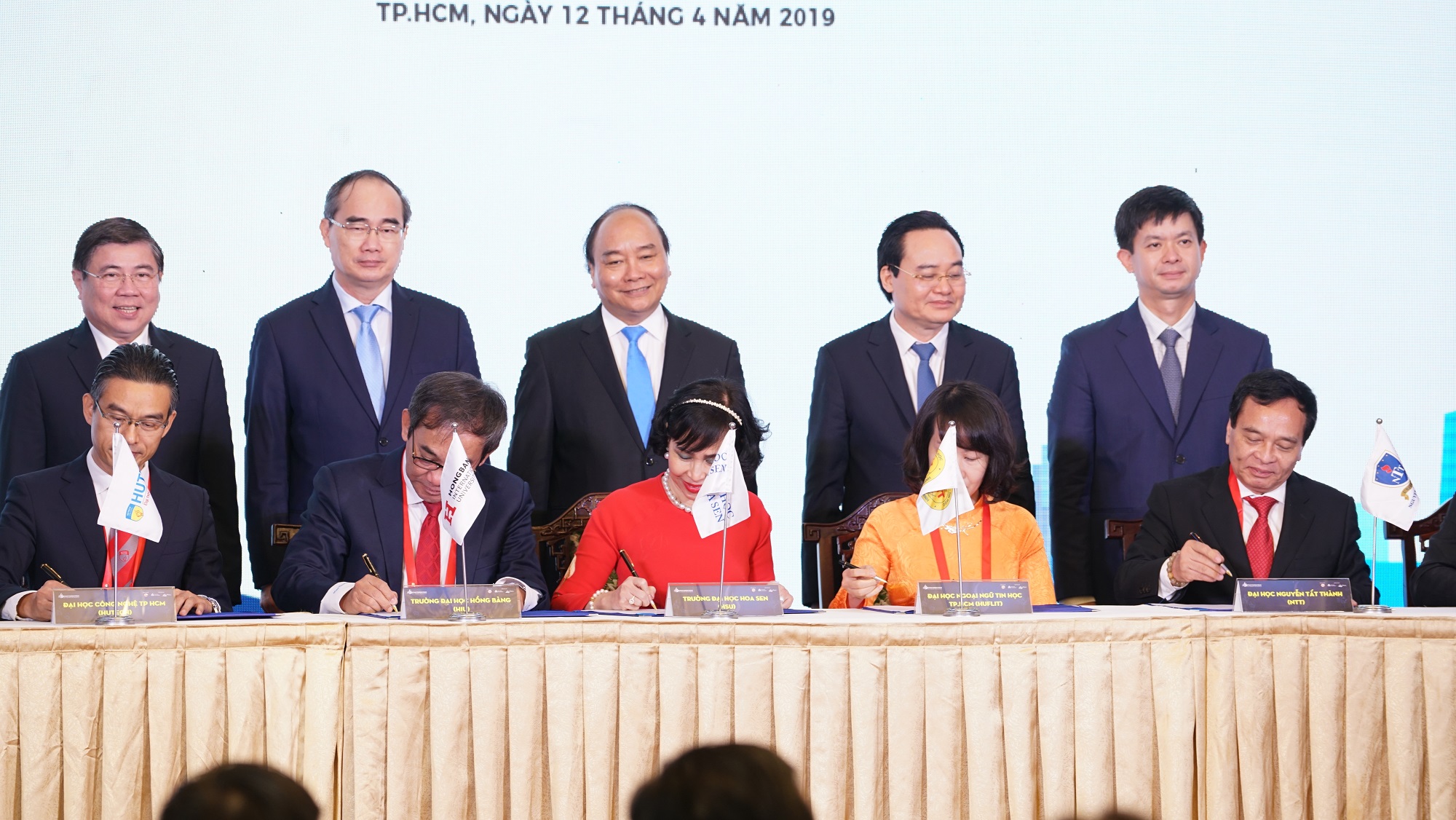 MOUs signing amongst university for tourism training collaborations and supports witnessed by PM and Minister of Education and Training
MOUs signing between HSU (VATEL included) and Marriott International, Accor Group, Vinpearl, Viettravel representatives for training, internships, and placements
Vatel management and staff at the Forum Gala Dinner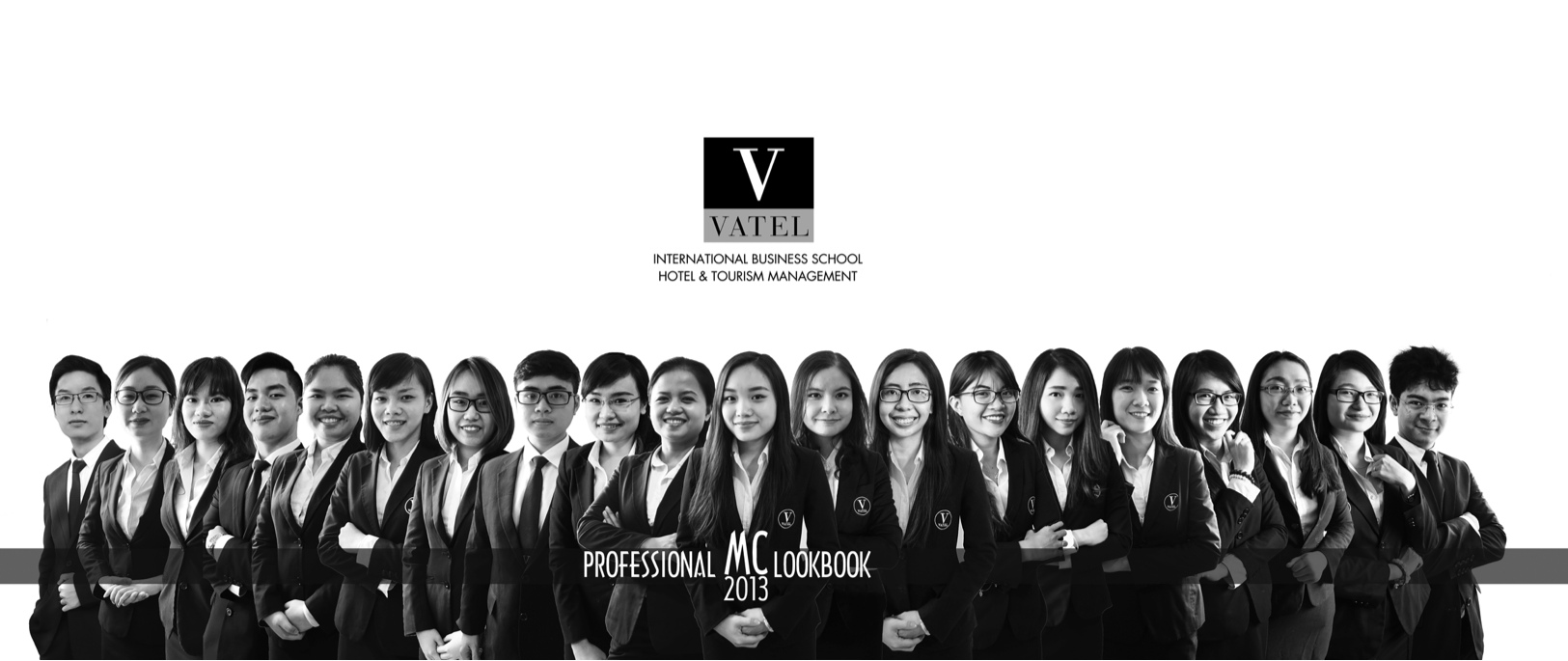 Vatel HCMC students