Vatel continues to weave since its creation, 30 years ago, a very close relationship with major hospitality groups worldwide.
Actions designed and implemented with each company are personalized:
Integration of professionals in the academic staff,
interventions in the form of conferences or thematic modules,
elaboration of the recruitment process and monitoring of trainees...
The companies are also involved in designing or development of education programs Vatel.
What Hospitality recruiters talk about Vatel Ho Chi Minh
Louis WALTER - General Manager - MIA Nha Trang, Vietnam
" First I would like to congratulate and thank you for the very high level of education and professionalism that you teach the students. We are extremely happy with the interns that you have so far, they are very hard working, a good level of English, willing to learn and to be part of the MIA Team"
Ludivine PONTIE - Directrice Adjoint - Hôtel Ibis Style Albi Centre Le Théatro, France
" We are very satisfied about their jobs and their involvements. Everybody really improves their French. They are multitasks and really being appreciated by the team, the guests…everybody likes how they work…We are looking for the process with the French consulate in order to keep them as official staffs. Once again, thank you very much for these candidates !"
Jean Marc PEYBERNES - Mercure Sensoria, Saint Lary Soulan, France
" All the team has really enjoyed working with Linda (Bich Tram) and Eris ( The Toan), both of them have rally nice behavior and very good sense of services. Always very helpful to guests and hotel organization. All of us were a lot surprises by their capacity to learn and speak French. At this moment, which is the end of the training period they are as good as any other French staff we've employed"
List of Vatel Partners:
1/ Ho Chi Minh City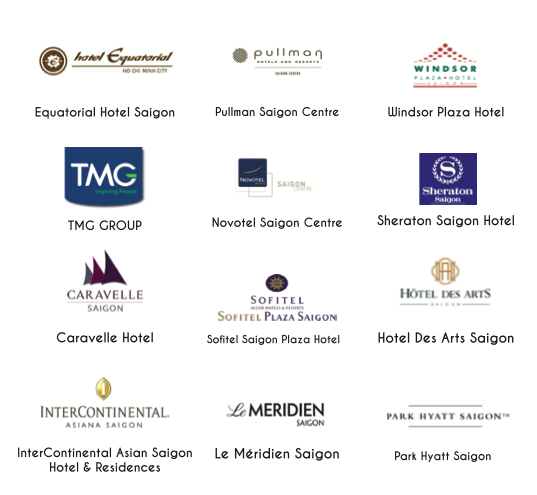 2/ Vietnam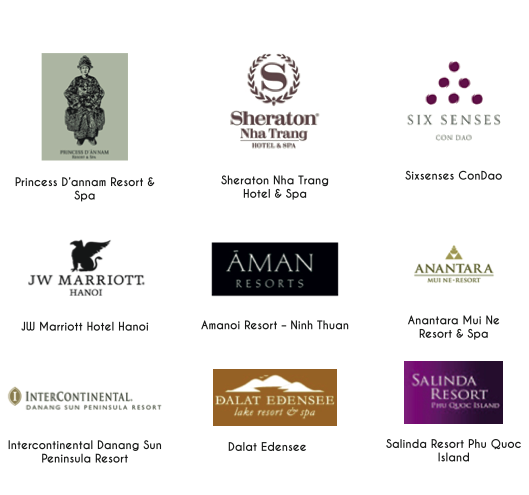 3/ International