With the goal of training students who are not only academically excellent but also proficient in skills, the Vatel International Hotel Management programme (France) directly managed by the Faculty of International Education - Foreign Trade University always creates favourable conditions for students to participate in real-life experiences, apply the knowledge they have learnt at school into the practical living environment.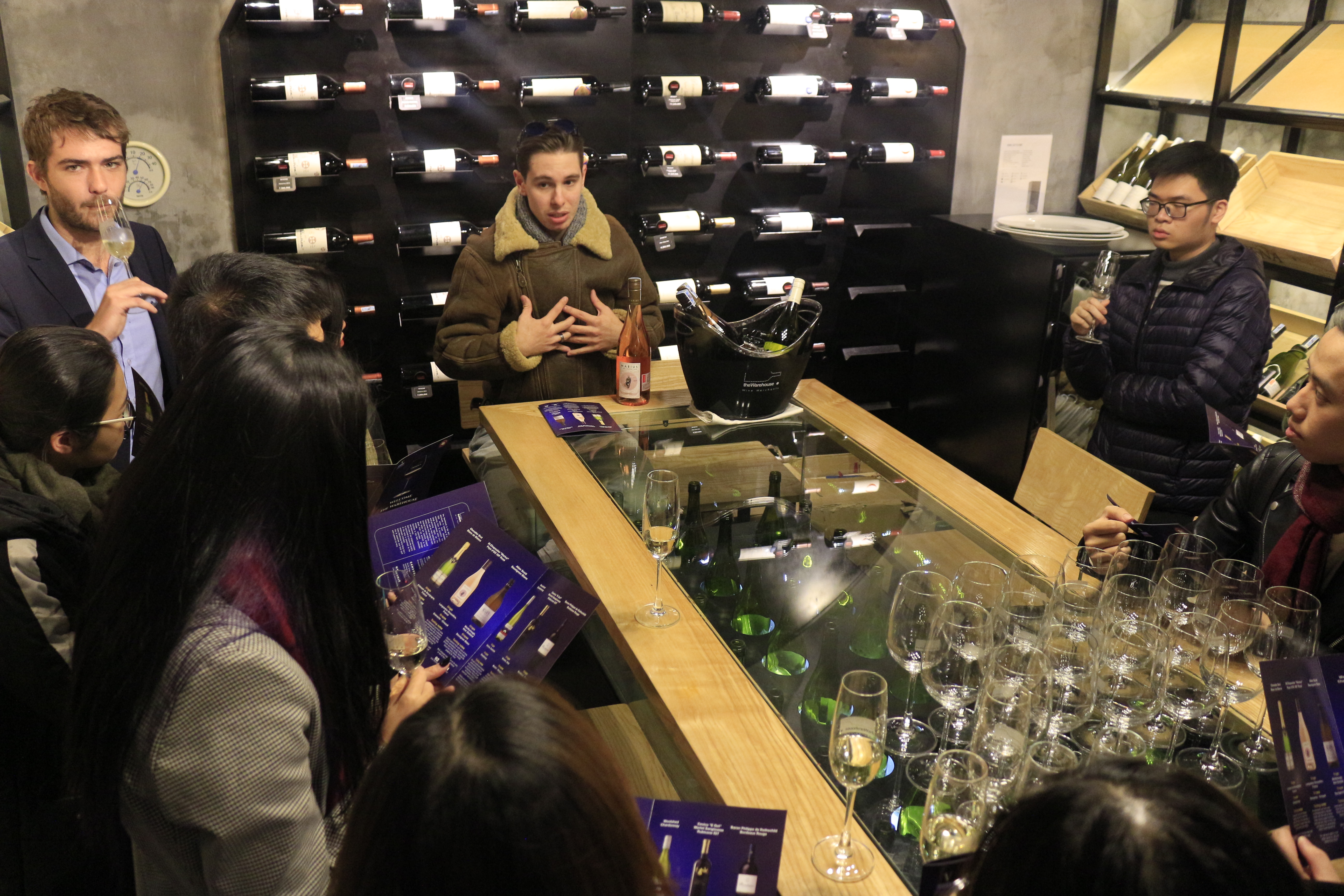 On the evening of December 21, the "Wine Tasting" event was held at "The Warehouse" - No. 46 NgoQuyen, Hanoi with the participation of Mr. Jeremy Courivault, Regional Sales Manager (North) of "TheWarehouse Vietnam", Mr. Dam Manh Tien, Store Manager of "The Warehouse" No. 46 Ngo Quyen, Mr.Theo Haquet, Representative of Sales Department, Mr. Jess Andrenelli, Retail Manager, Mr. Louis Cancel, lecturer of Worldwide Wine Vintages, along with administrative staff and students of Cohort I of the International Hotel Management programme - Vatel (France).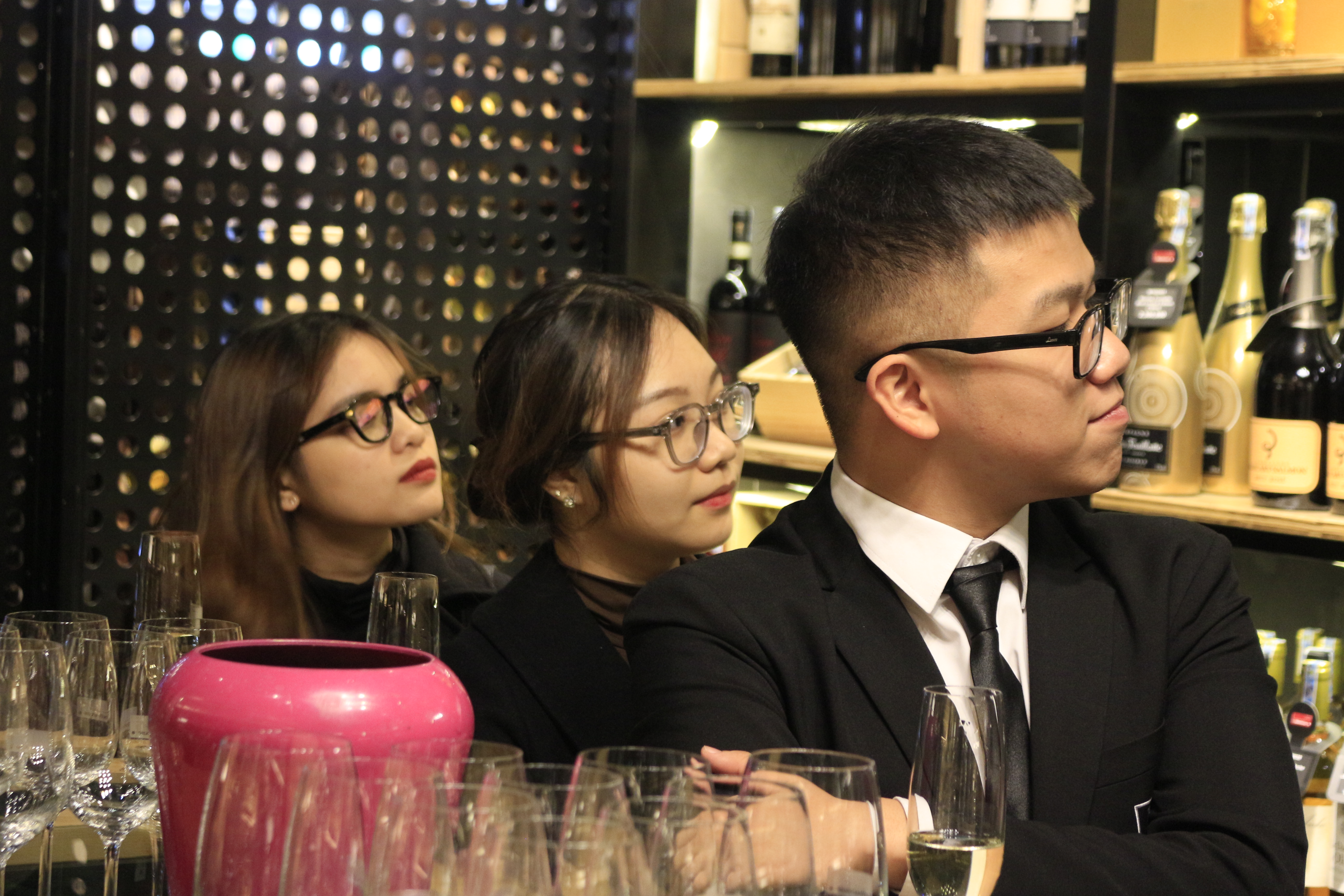 With the theme "Great Wine around the World", the experience gave students a variety of practical knowledge about world-renowned wines, as well as the skills needed for the job of future hotel managers.
During the event, the representatives of "The Warehouse" introduced and brought to the students a lot of new and useful knowledge about famous wines from France, Australia, Italy and New Zealand.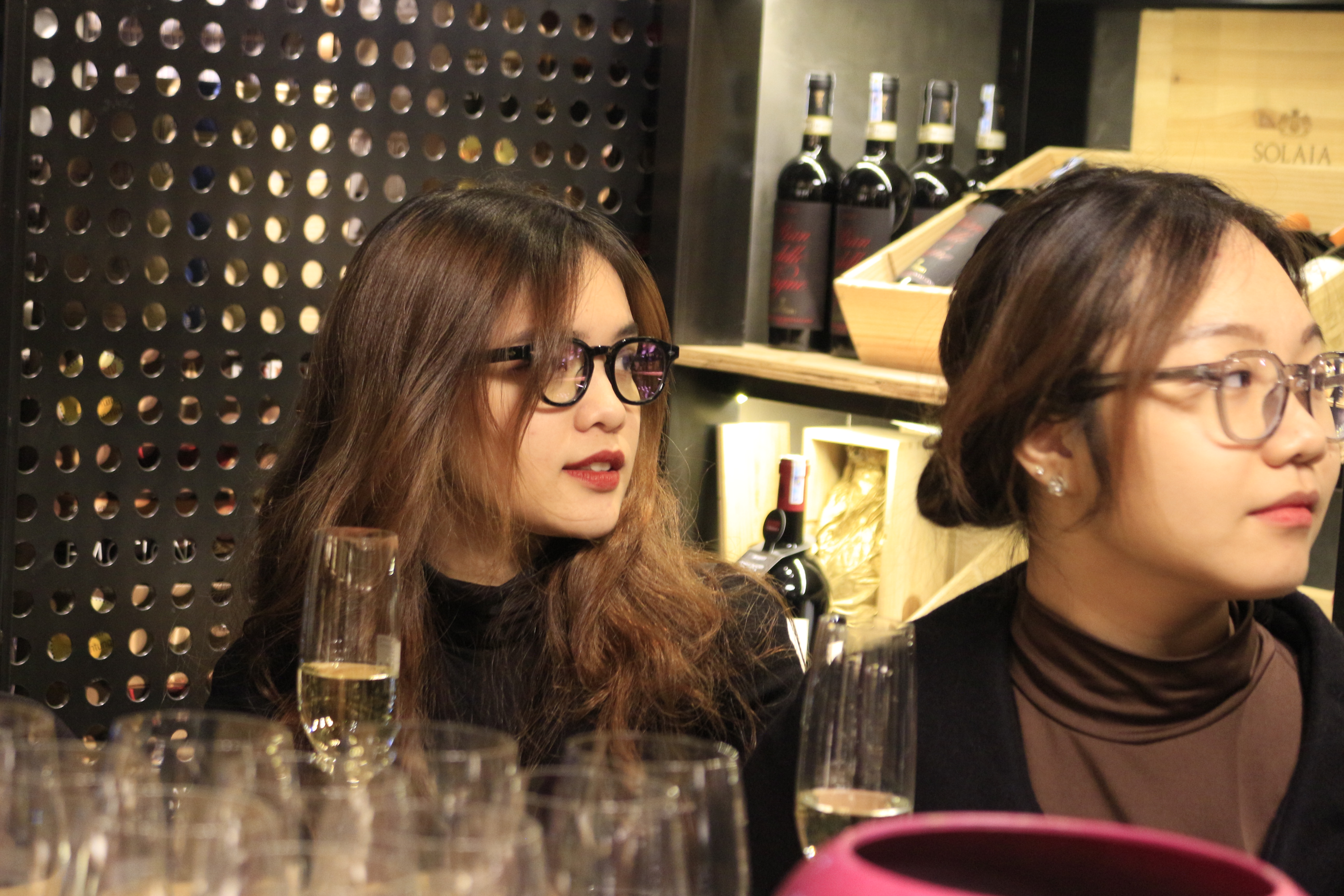 With the motto of practical training, this Wine Tasting event helped foster better understanding as wellas career skills for students of the University. The event also created excitement and motivation for students to learn more about the culture of enjoying wine in particular and in-depth knowledge of the hotel management industry in general.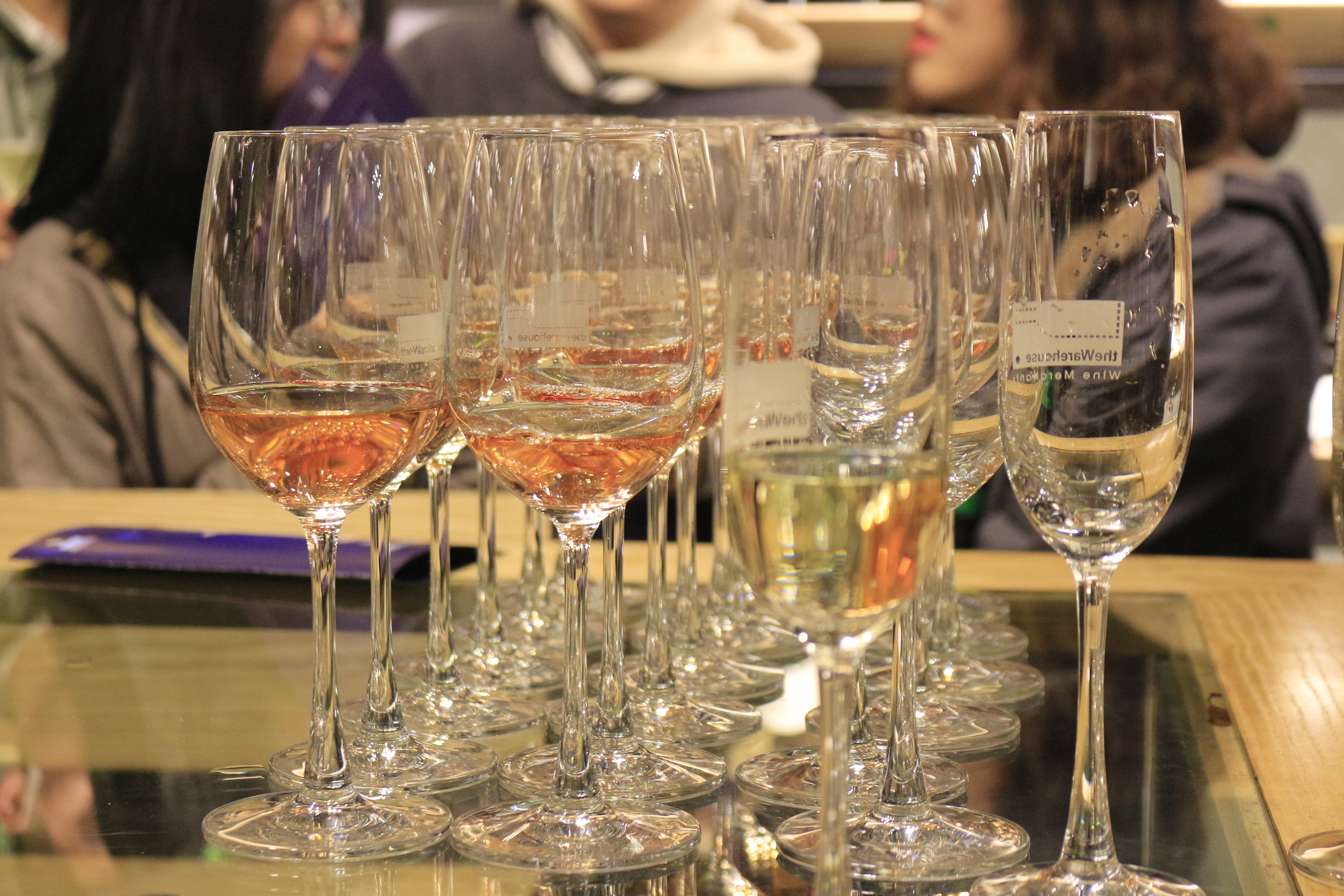 Let's hope that the students of the International Hotel Management programme - Vatel (France) will always keep the flame of passion and strive in their chosen path to achieve more success in the future.