Throughout the event, along with 12 years of experience in the Food & Beverage field, Mr. Luu Van Tuan introduced and brought to the students a lot of useful and new knowledge about wines, coffee and typical formulations. Along with that, you have the opportunity to prepare, decorate and enjoy the cocktails and coffee you have learned.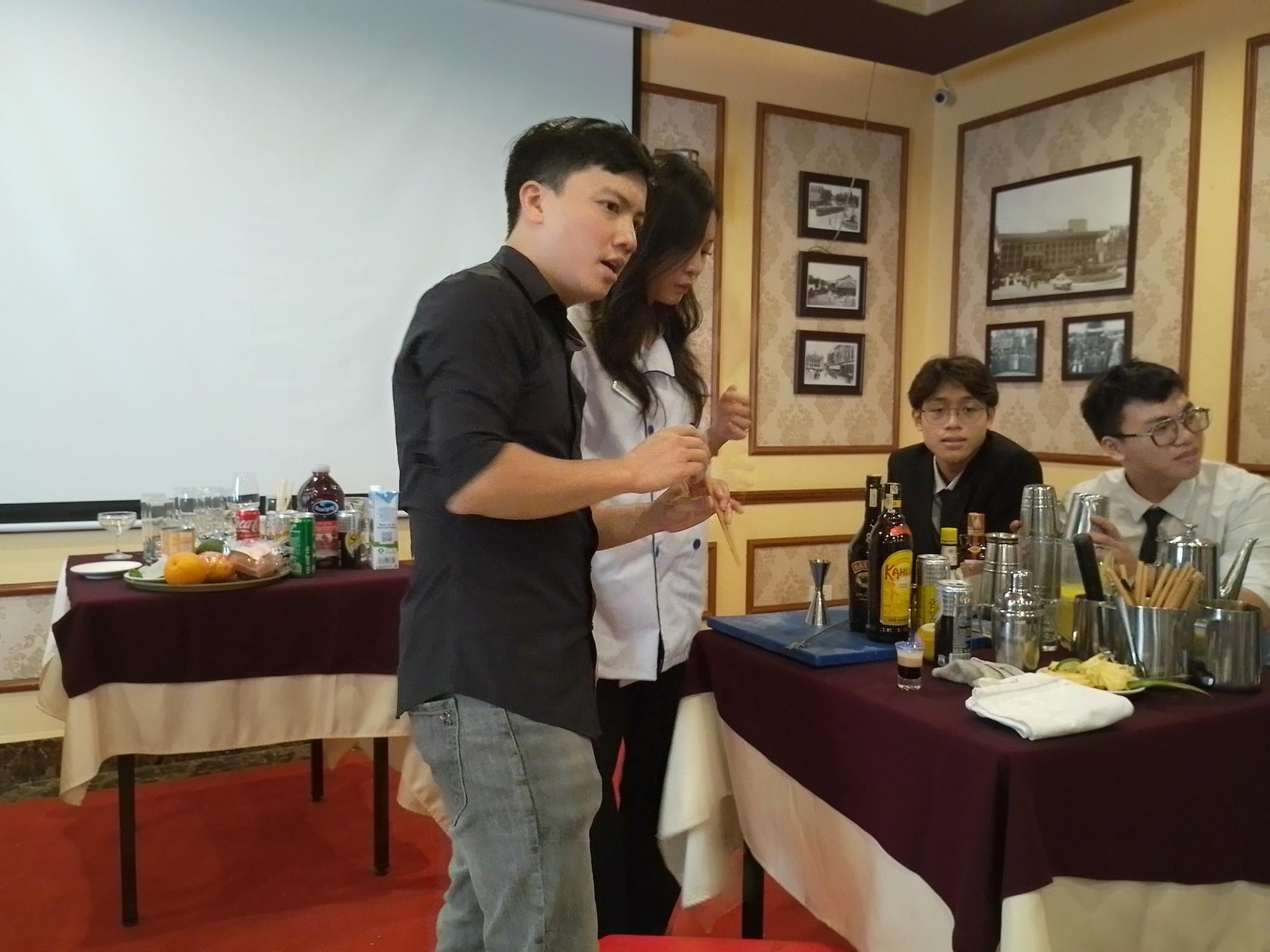 The theoretical and practical lessons with the guidance of Mr. Luu Van Tuan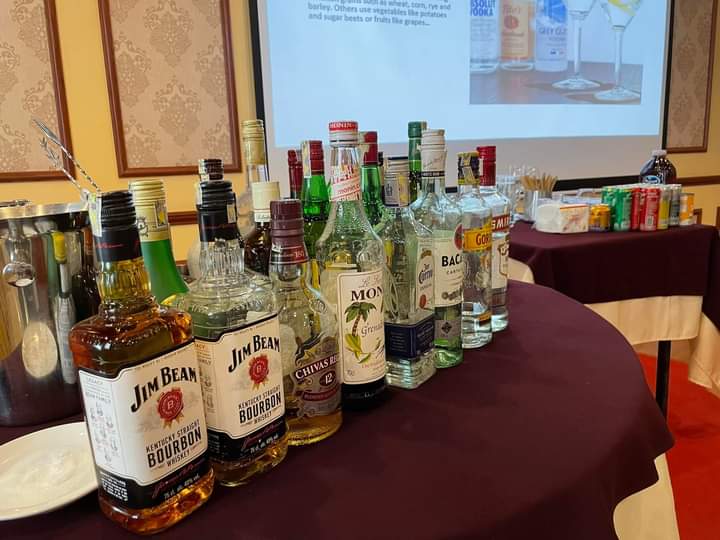 Several kinds of cokes, liquors and liqueurs for the practical sessions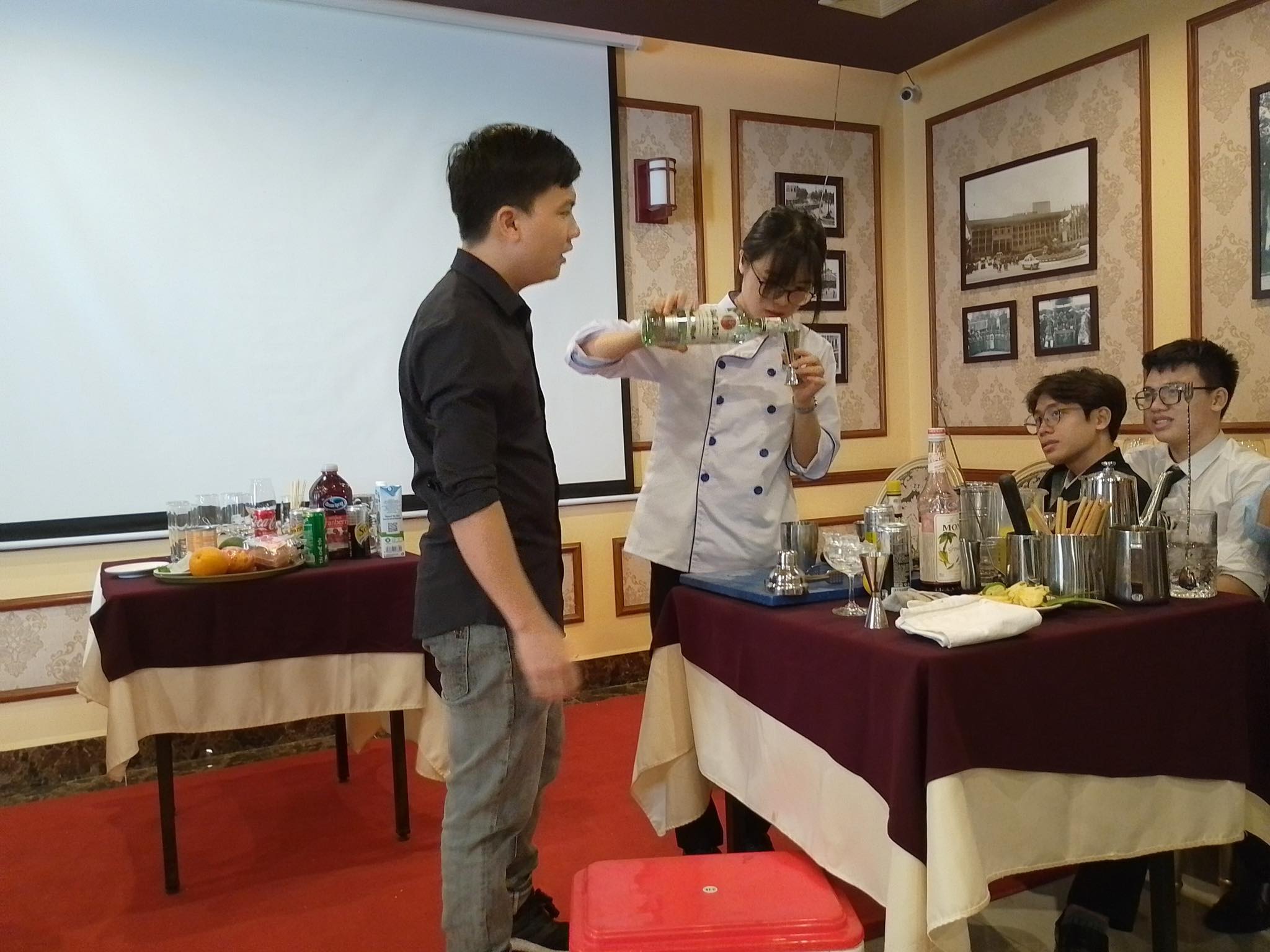 Cocktails-making, practiced by the students
With the motto of training associated with practice, the subject of Bartender / Barista has fostered more knowledge and skills for the students. This subject is known as one of the most favorite subjects of Vatel students, contributing to creating more excitement and motivation for you to learn more about Food & Beverage in particular and knowledge Specializing in the hotel management industry in general.